REQUEST INFORMATION
Ask for information now. You we'll be contacted by an our appointe near to you.
TPE roof vents for bituminous membranes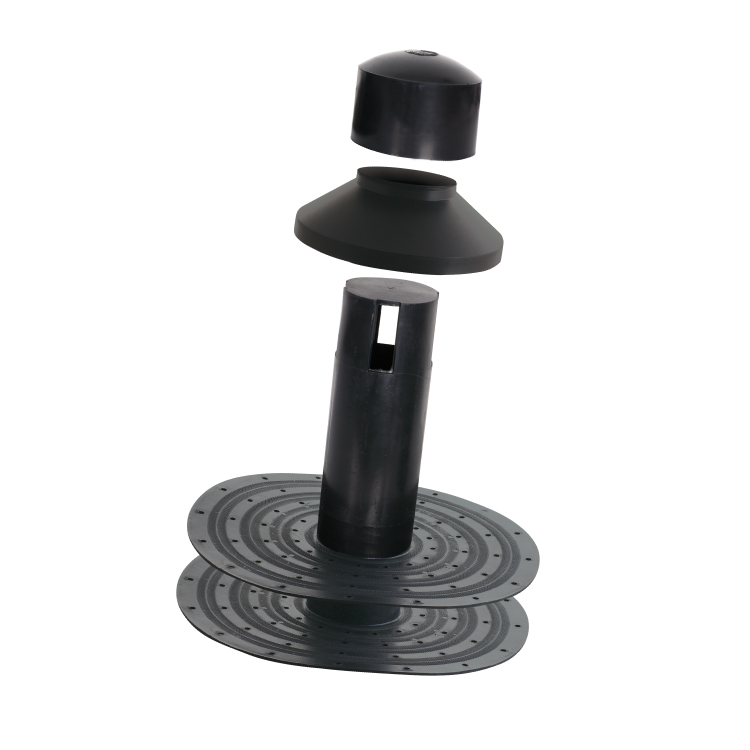 The vent pipe allows moisture and vapour under waterproofing membrane to go out. It is available in the following models: the simple wall version used in case of a simple waterproofing membrane and the double wall version used in the presence of insulating panels. For a further protection, the use of the special protection collar is also recommended.
FEATURES
Reinforced dome
Protection collar
Special ribbing to facilitate the attachment of the cast bitumen
Anchoring points for the cast bitumen
ADVANTAGES
EXCEPTIONAL FIRE RESISTANCE
WIDE FLANGE
WIDE RANGE OF VERSIONS
Request more info about the product: TPE roof vents for bituminous membranes